Business & Industrial offers members VISA Debit Cards cards that are a part of the CO-OP Network.  Our Debit Cards can be used to make purchases anywhere that VISA is accepted.  The funds are automatically deducted from your share draft (checking) account.
As a member of Business & Industrial, you have access to more than 30,000 surcharge-free CO-OP Network ATMs nationwide. In addition to credit union CO-OP ATMs, CO-OP Network surcharge-free ATMs are located all across the United States in 7-Eleven stores, Costco, Walgreens (Florida) and several locations near your home and work.
There are now 4 ways to locate a CO-OP Network surcharge-free ATM.
1)     Text your location to MYCOOP (692667) and you'll receive a text with the 5 ATMs nearest you
2)     Download the CO-OP Network ATM database into your GPS device
3)     Call 1-888-SITE-COOP
4)     Visit www.co-opnetwork.org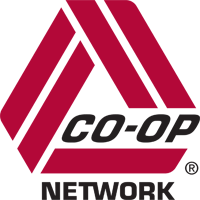 Traveling or have a transaction processed outside the state or country?  Always notify us to make sure you will be able to use your ATM, Debit Card or Visa Charge Card.  Also, if traveling outside your normal commute ranges, you may be required to use your PIN number for ATM, Debit Card or Visa Charge Card transactions.  Please memorize your PIN number and then store it in a safe place.  Your PIN number must never be stored with or near your ATM, Debit Card or Visa Charge Card, or shared with anyone else.
If you have a question about a transaction on your account or you have lost your card, please call us immediately.  If it is after normal business hours, please call 855-510-0949.