B & I Federal Credit Union offers a variety of services, including loans, share draft accounts, savings accounts, IRA accounts, and other services designed to provide convenient, fast access to your accounts. To make banking transactions more accessible, even when you are traveling out of state or out of the country, Business and Industrial offers STAR ATM service. Debit Cards can be used in place of your ATM Card and can be used to make purchases anywhere VISA is accepted. The funds are automatically deducted from your share draft (checking) account.
B & I Federal Credit Union is a member of the Credit Union CO-OP ATM Network
As a member of B & I, you have access to more than 30,000 surcharge-free CO-OP Network ATMs nationwide. In addition to credit union CO-OP ATMs, CO-OP Network surcharge-free ATMs are located all across the United States in 7-Eleven stores, Costco, Walgreens (Florida) and several locations near your home and work.
There are now 4 ways to locate a CO-OP Network surcharge-free ATM.
1)     Text your location to MYCOOP (692667) and you'll receive a text with the 5 ATMs nearest you
2)     Download the CO-OP Network ATM database into your GPS device
3)     Call 1-888-SITE-COOP
4)     Visit www.co-opnetwork.org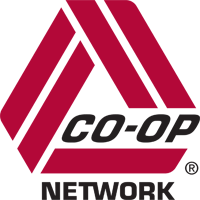 Just say NO to surcharges! For more information, visit www.co-opnetwork.org